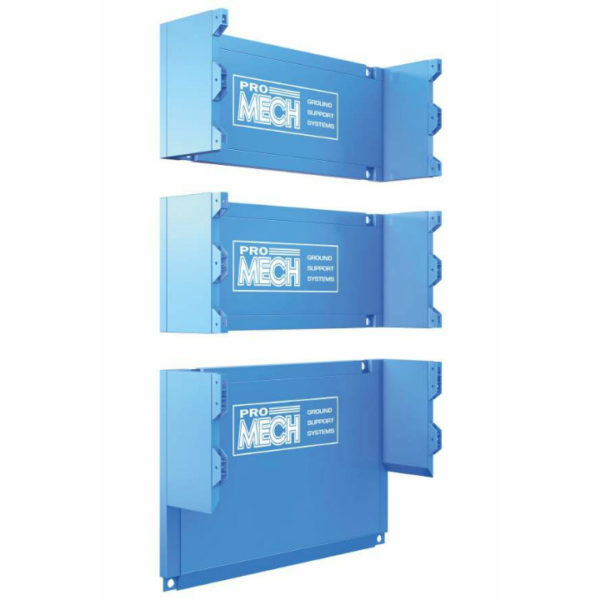 Manhole Box
The Manhole Box is a four sided excavation protection system, which is used whilst installing pre-cast manholes, chambers or tanks. The manhole box can be used in conjunction with trench boxes.
The manhole box is quick and easy to install and can be used in trenches up to 5.5m deep. Six different sized panels are available to suit all pre-cast manhole rings. Two additional top boxes can be used with the Manhole base box to increase depth to 5.5m.
All manhole boxes up to 3m are available in Light Duty range for smaller machines @ 30kn/m2 up to 4m in depth.
Product Description
Four sided.
Dig and Push.
Additional extension boxes.
Used in excavations up to 5.5m in depth.
Six different sizes available.
Closing panels available.
Edge Safe Systems available.
Ladder Access system available.
Manhole Box
2.0m
2.5m
3.0m
3.5m
4.0m
4.5m
Base
Top
Base
Top
Base
Top
Base
Top
Base
Top
Base
Top
Panel Length(mm)
2000
2000
2500
2500
3000
3000
3500
3500
4000
4000
4500
4500
Panel Height(mm)
2000
1000
2500
1500
2500
1500
2500
1500
2500
1500
2500
1500
Panel Thickness(mm)
60
60
100
100
100
100
100
100
100
100
100
100
Weight(kg)
1222
516
2402
1374
2608
1670
2800
1800
3570
2370
4850
2910
Distance Between Struts(mm)
1820
1820
2220
2220
2720
2720
3220
3220
3780
3780
4490
4490
Strut Height Clearance(mm)
1500
–
1500
–
1500
–
1500
–
1500
–
1500
–
To Suit Ring Size(mm)
1050/1200
1050/1200/1350
1350/1500/1800
1800/2100
2100/2400/2700
3000
Standard Working Load
42kn/m2
40kn/m2
40kn/m2
40kn/m2
40kn/m2
35kn/m2
You may also like…
Related Products