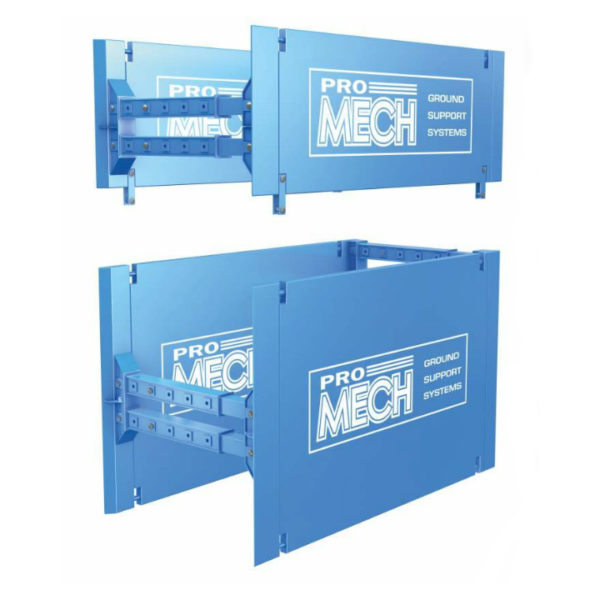 High Clearance Drag Box
The High Clearance Drag Box has been engineered specifically to allow pipes to pass into the trench with minimum hindrance, facilitating a quicker progression along the length of the trench.
The largest working envelope on the market.
Telescopic struts for easy adjustment in 150mm increments.
Extension boxes can be used as base boxes.
Panel Height 3.2m.
Please allow 3 working days for wide load delivery.
Product Description
| | Base Box(mm) | Ext. Box(mm) |
| --- | --- | --- |
| Vertical Clearance below rear strut | 2278 | 875 |
| Vertical Clearance below front strut | 1225 | 430 |
| Horizontal Clearance between struts | 4500 | 4500 |
Strut Type
Internal Width(mm)
External Width(mm)
Base Box
Ext. Box(mm)
Min.
Max.
Min.
Max.
Weight (Kg)
Weight (Kg)
Fixed
600
600
800
800
3970
2330
Fixed
800
800
1000
1000
3846
2446
Fixed
1000
1000
1200
1200
3876
2476
Telescopic
1200
1500
1400
1700
4270
2870
Telescopic
1500
2100
1600
2300
4462
3062
Telescopic
2100
3300
2300
3500
4844
3444
Telescopic
3000
5100
3200
5300
5434
4034
You may also like…
Related Products